On July 10, a group of Italian researchers and technicians visited the RAMA group. The visit was organized by Daniele Masseroni, a Professor at the University of Milano. Together with Fabiola Gangi and Claudio Gandolfi, also from the University of Milan, they are interested in the modernization processes of surface irrigation. The Water Users Association "Comunidad y Sindicato de la Acequia de Pina de Ebro" is a European benchmark in this type of modernization, in which they are using the technology of the Riegozalz company. The group of visitors was completed with representatives of the Garda Chiese Water Consortium and the Ca'Granda Heritage Foundation, who are actively collaborating with the university in the search for technologies to improve their surface irrigation systems.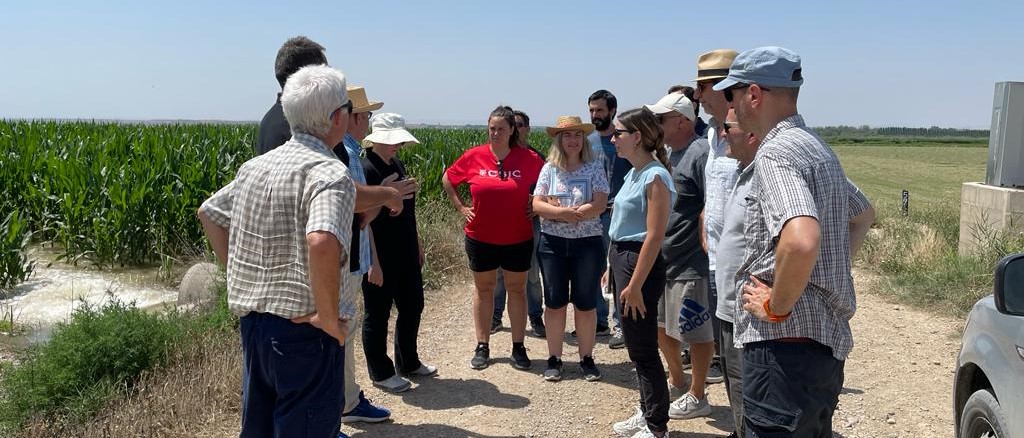 At Pina de Ebro we were hosted by its Mayor, Mr Pablo Blanquet, and by the Councelor of Agriculture, Sergio Fanlo. On the part of the Pina Water Users Association, we were received by its President, Carlos Carreras, Manager, Ángel Usón, and Administrative, Pablo Subías. The Riegosalz Company was represented by its President, Juan Pablo Domingo, and Engineer Eva Gracia. We sincerely thank all of them for their dedication to our visit.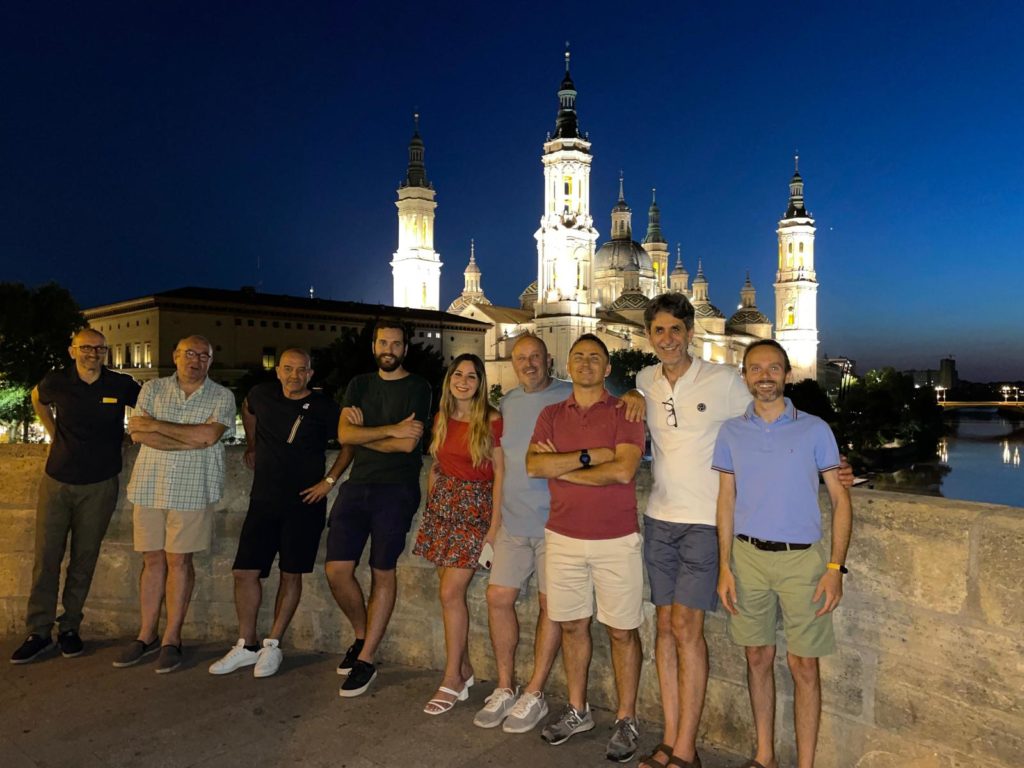 The day ended with a visit to the RAMA group in the Aula Dei campus: the Aula Dei Experimental Station (CSIC) and the CITA of the Government of Aragón.