The RAMA group participates in the SMARTWATER. project (Promoting SMART agricultural WATER management in Bosnia and Herzegovina), funded by the Horizon 2020 Widespread Program. The project partners are the University of Banja Luka (Coordinator), the University of Sarajevo, CIHEAM-IAMB Bari, the Higher Institute of Agronomy (ISA) of Lisbon, the company SYSMAN of Italy and the Aula Dei Experimental Station of CSIC (led by Nery Zapata).
The main objective of SMARTWATER is to strengthen the cooperation capacities in research and science and technology of the University of Banja Luka (UNI-BL), the University of Sarajevo (UNSA) and other national institutions in the field of sustainable water management for agriculture and to increase their competence and capacities to participate in the research programs of the European Union.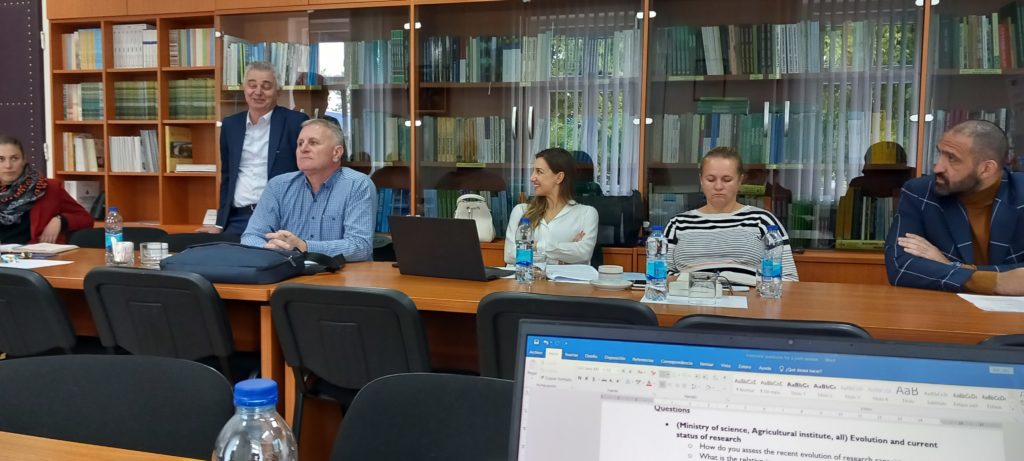 Between May 14 and 16, the Group carried out field research to develop a document to guide the improvement of research and innovation capacities in Bosnia-Herzegovina on water management for agriculture. To do this, a team from the RAMA group (Nery Zapata, Farida Dechmi from CITA – Government of Aragón, Piluca Paniagua and Enrique Playán) toured the cities and agricultural developments of Banja Luka, Bratunac, Sarajevo, Mostar and Trebinje. This is what in the project we have called the "Road Movie"… an initiation journey with local R&D institutions, getting to know all kinds of actors in water management in agriculture. We interviewed about a hundred stakeholders in the country, which can be classified into these categories:
Knowledge providers

Academic Institutions related to Agricultural Water Management

Permanent Faculty in agricultural water management

Early career researchers in Agricultural Water Management

Knowledge consumers

Agricultural Water Management policy makers

Agencies advising farmers on water issues

Farmers, farming companies and farmers' organizations involved in agricultural water management

Water Users Associations (WUAs)

Agricultural companies (inputs, commercialization, transformation) related to agricultural water management

Non-governmental organizations involved in water issues

International Funding Organizations involved in agricultural water management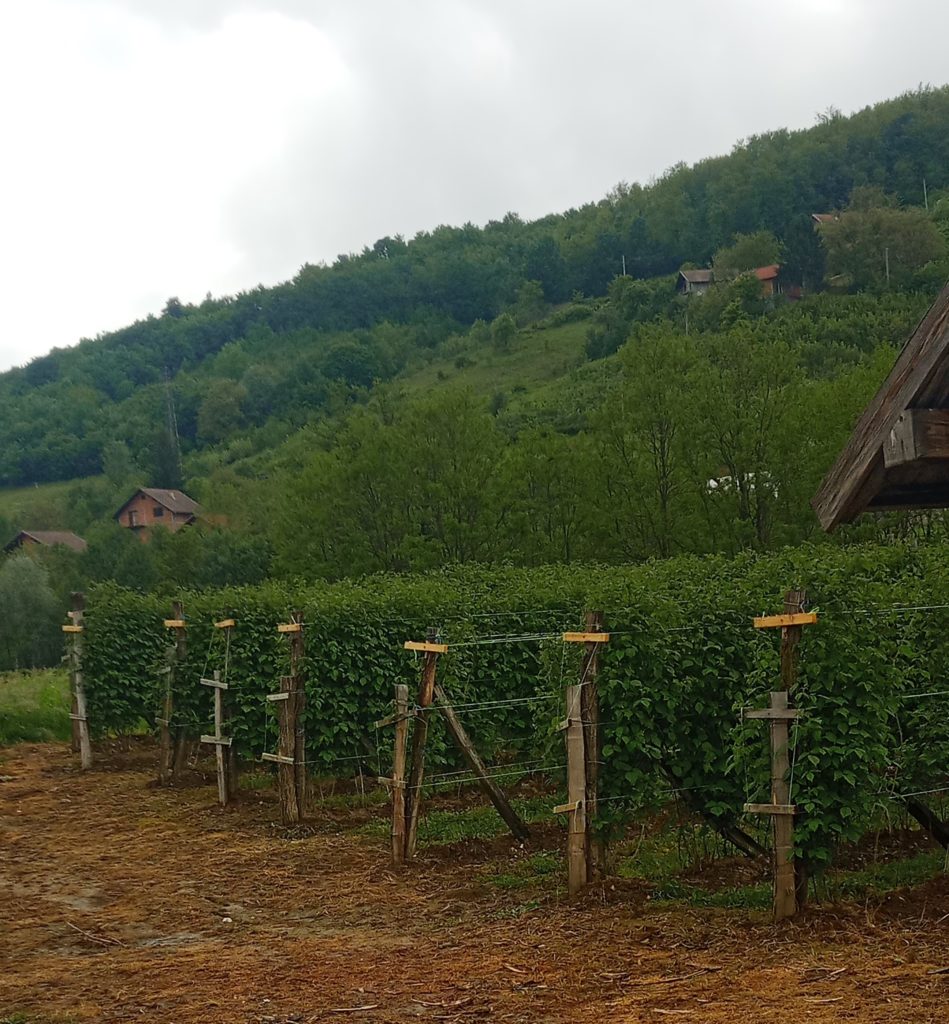 Now that we are back home, it is time to start analyzing the documents and audios that we have produced in the field to contribute to more robust research systems on water management in Bosnia-Herzegovina. The aim is to identify weak points in the value chain of knowledge in water management and to promote alliances between interest groups that can lead to matching the supply and demand of scientific knowledge and innovation in this area.
With this project, the RAMA group reinforces its experience in research for policy support and collaborates with a multidisciplinary team to develop research and innovation capacities in Bosnia-Herzegovina.