The RAMA group participates in the new edition of the Master's degree in water resources engineering at the University of Zaragoza. The Master is planned as a specialization course. A multidisciplinary team of university professors, scientists and professionals participate in the Master's lecturing staff to provide complete and applied training on a subject of great current interest and future projection. This master is intended for:
Professionals from the hydraulic sector and water resources management who are interested in consolidating their training, renewing their knowledge and broadening their global vision of current techniques.
Recent graduates who, not having received basic training in water resources, want to work in the water sector, whether in Administration, companies or teaching.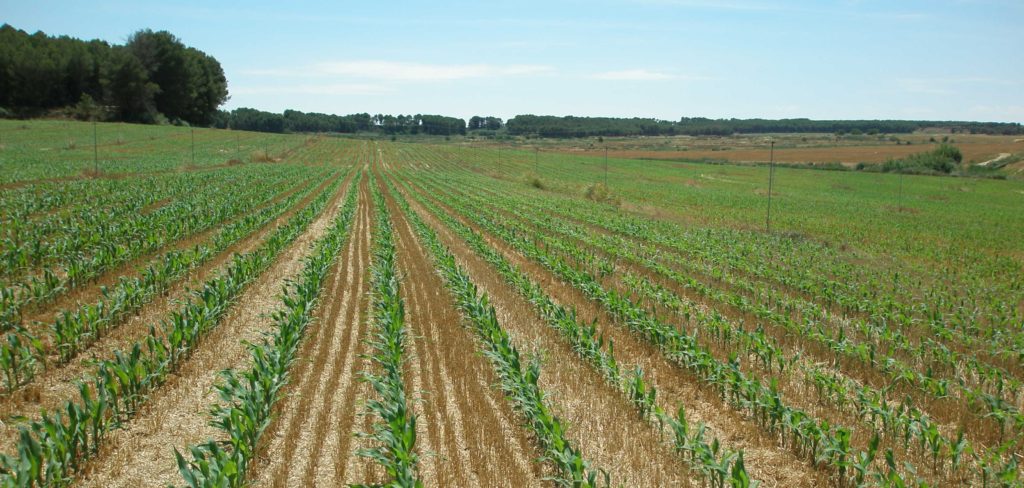 To access the program, applicants need to have an official university degree.
The participation of the RAMA group focuses on the development of module 6: water in agriculture. The general objective of this module is to acquire knowledge about the use of water in agriculture, the factors determining it and techniques to make an efficient water use . This general objective is implemented through three specific objectives:
Assess crop water requirements to determine the volumes of water needed by irrigated areas.
Optimize water application to crops, that is, the design and management of irrigation systems.
Analyze the environmental problems resulting from water and fertilizers misuse in irrigated agriculture.
The following RAMA group members participate as lecturers: Carmen Castañeda, Javier Burguete, Raquel Salvador, Daniel Isidoro and Nery Zapata.
For more information: